Business Stationery
If you are in business; whether you are a corporate buyer or own and manage your own SME you will know that attention to detail is everything when ensuring your organisation always appears unique, polished and professional.
That's why we offer a bespoke design service to create a suite of matching stationery that makes you and your business stand out from the competition. Our design team are not only imaginative and creative, they are also great fun to work with - after all you'll need a team that you can communicate with and who want to help you to ensure that your business is represented in the best possible way. If you are looking at the bigger picture - you'll want also to be sure that all of your marketing elements can be consolidated into a coherent suite of marketing collateral. So give us a call on o13873 80392 and let's start the ball rolling.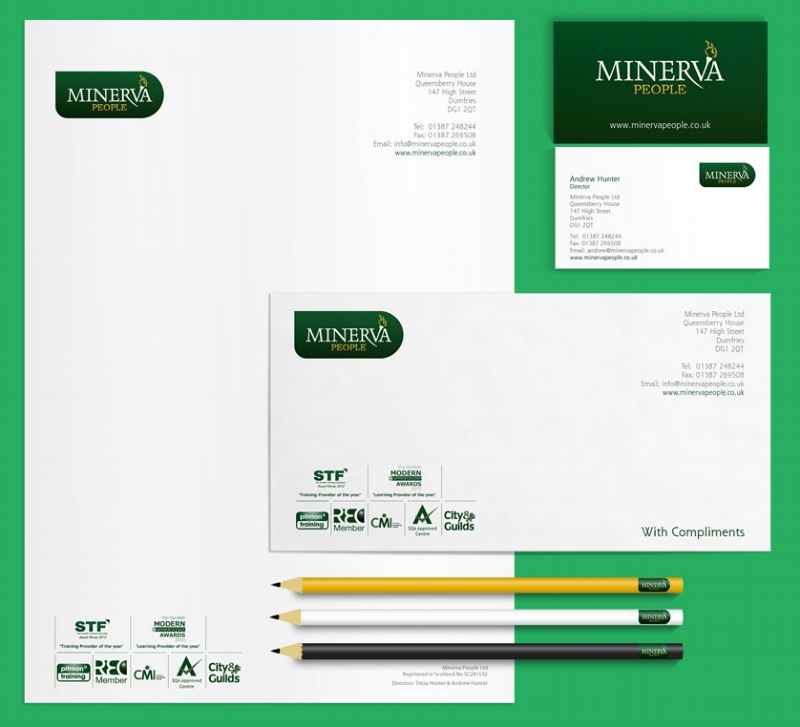 Startup Stationery Pack
Our Business Stationery Startup Pack includes graphic design & printing - simply provide your logo and details required - 500 letterheads, 500 compliment slips and 500 standard single sided business cards all printed full colour.
Startup Stationery Packs:
from £1000 +VAT

Business Cards
Unlike many competitors our standard business cards are designed & printed full colour single sided on 400gsm card, laminated on the front face. We can provide alternative options including double sided, spot UV etc
500 Bespoke Business Cards
from £100 +VAT

Letter Heads & Compliment Slips
These are the most used methods of written commmunication with customers & prospects. They need to be eye catching, good quality and unique. Our bespoke design service ensures that your business communication is memorable.
500 Bespoke A4 colour Letterheads
from £150 +VAT

Invoices & NCR Documents
In addition to standard stationery items we also design & print invoices, 2, 3 & 4 part carbon and carbonless copy pads or books with multi colour pages for receipts, orders, deliveries and a range of other business functions.
100 x 2 part NCR in pads of 50
from: £100 +VAT
BASED IN Carlisle, Cumbria and in
Gretna, DUMFRIES & GALLOWAY
Eskdale Solutions, design, develop and optimise websites (SEO) that will showcase your business, & increase relevant traffic to generate sales and enquiries.