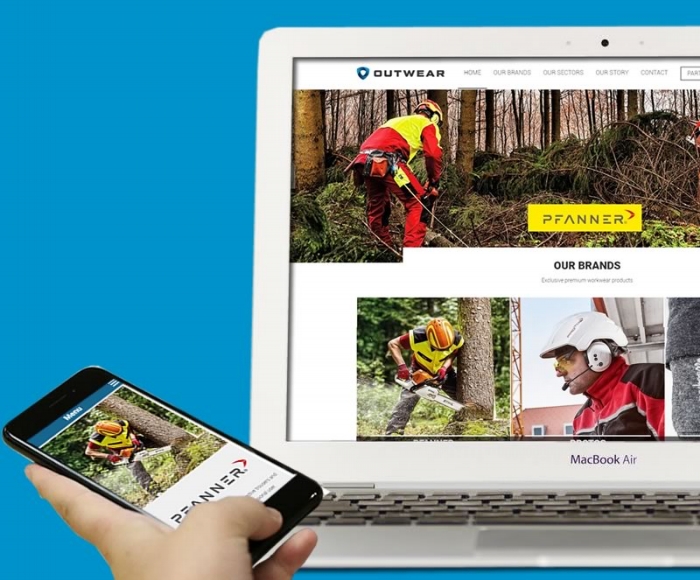 New Distributor Portal for Outwear
Based in Lockerbie. Outwear Ltd import and distribute an extensive range of premium quality PPE, clothing and equipment for professional outdoor workers and outdoor enthusiasts.
In the UK and Ireland, Outwear is the sole distributor for Protos GmbH, Pfanner Schutzbekleidung GmbH of Austria and Woolpower of Östersund, Sweden.
Designed and developed by Eskdale Solutions, the website uses our acclaimed content management software coupled with bespoke programming to deliver exceptional functionality. When customers search for a product, retailers throughout the UK benefit through a system that shows customers the nearest 3 retailers to their location.
What Outwear Say:
"At Outwear we enjoy helping our retailers and you will often see us at their trade events and exhibitions. For each product on this website you will be able to find your local retailers to visit and purchase from. Our retailers are very knowledgeable on our brands and will be able to answer questions and give advice."
Website: https://www.outwearltd.co.uk
Do you need a well designed website with exceptional functionality?
Posted by Dan at 01/02/2018 17:53:48
BASED IN Carlisle, Cumbria and in
Gretna, DUMFRIES & GALLOWAY
Eskdale Solutions, design, develop and optimise websites (SEO) that will showcase your business, & increase relevant traffic to generate sales and enquiries.