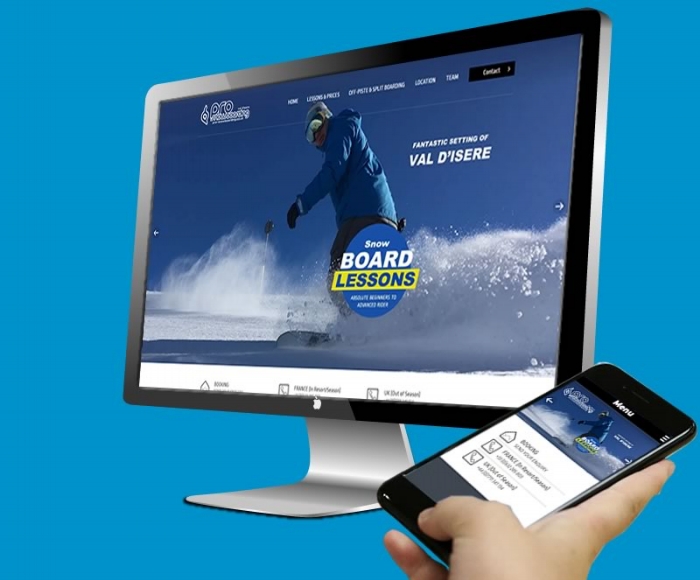 Take the Adventure Further with Pro Snowboarding
Designed and developed by Eskdale Solutions and launched in time for the 2017 -2018 season in Val d'Isere the new website design for Pro Snowboarding will help bring more bookings.
Structured over our acclaimed content management software the new website illustrates that business partners Steph Wiehe and Roddy Clarke not only have a passion for the sport. Whether on piste or riding the backcountry they also have the skills to ensure that their clients can learn in a safe, fun environment.
During the re-development of the website the enthusiasm of the guys has been evident. Their deep understanding of snowboarding instruction is also clear and we're confident that their clients can be sure of fast, safe progression in this exciting sport.
Using images and video footage all shot by Steph & Roddy, the mobile responsive website can now be edited by the team in Val d'Isere and Pro Snowboarding are able to publish regularly updated details of snow conditions etc.
Website: https://www.pro-snowboarding.co.uk
Posted by Dan at 30/11/2017 21:38:39
BASED IN Carlisle, Cumbria and in
Gretna, DUMFRIES & GALLOWAY
Eskdale Solutions, design, develop and optimise websites (SEO) that will showcase your business, & increase relevant traffic to generate sales and enquiries.