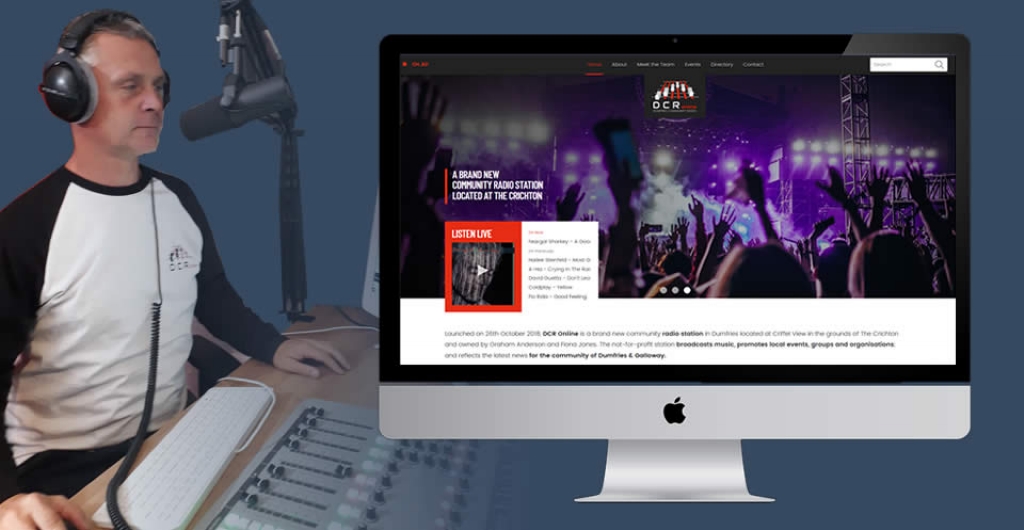 DCR Online
Two weeks before the launch of their new community radio station, in Dumfries, Graham Anderson and Fiona Jones contacted us to see if we could help develop a website.
As DCR is a not-for-profit organisation we were only too delighted to help and quickly set about preparing design options & setting up / integrating the content management software.
With a streaming music service, a section for locals to promote events and biographies for each member of the team. The website was completed in quick time and the website was launched before the radio station went on air on 26th October 2018.
Visit the website: www.dcronline.co.uk
BASED IN Carlisle, Cumbria and in
Gretna, DUMFRIES & GALLOWAY
Eskdale Solutions, design, develop and optimise websites (SEO) that will showcase your business, & increase relevant traffic to generate sales and enquiries.