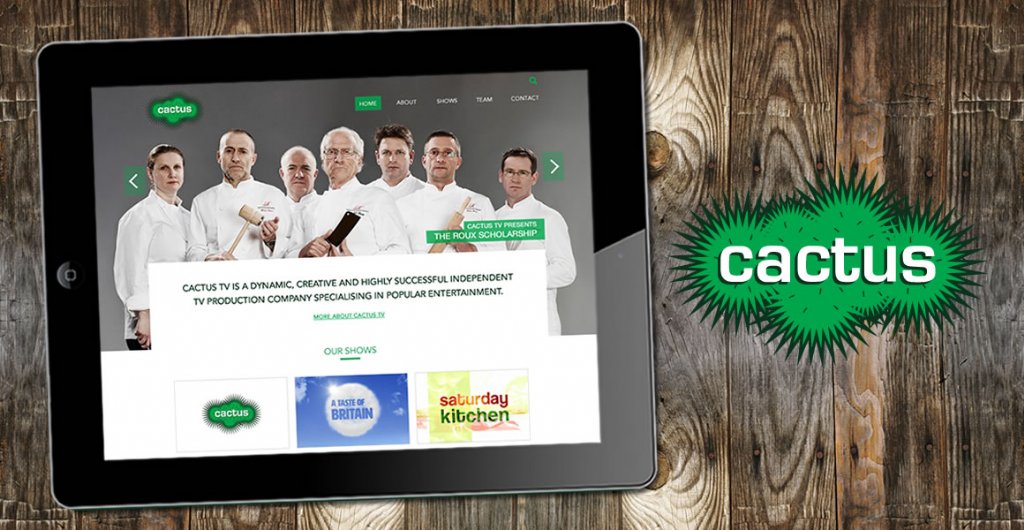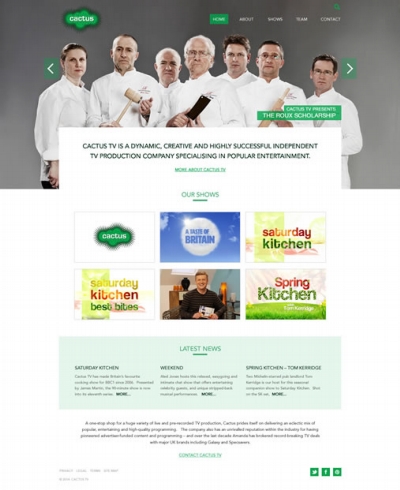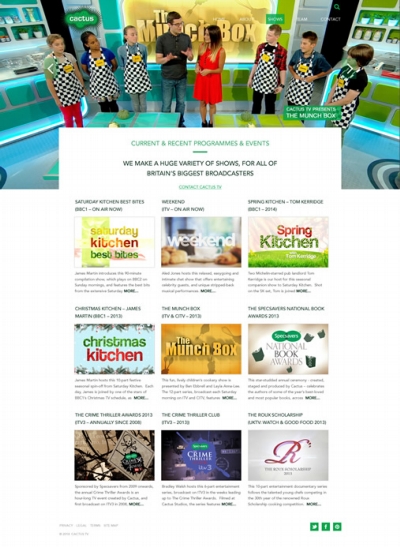 A Website For Cactus TV
With state of the art studios in Clapham, London, Cactus TV is an extremely successful independent television production company headed by Amanda Ross.
Over the years, Cactus TV has been responsible for numerous popular entertainment programmes including Saturday Kitchen, The Roux Legacy, Crime Thriller Club and countless more.
Developed by Eskdale Solutions the website incorporated full content management facilities that enabled Cactus TV to ensure their website always reflected their dynamic, creative business.
Website: www.cactustv.co.uk
BASED IN Carlisle, Cumbria and in
Gretna, DUMFRIES & GALLOWAY
Eskdale Solutions, design, develop and optimise websites (SEO) that will showcase your business, & increase relevant traffic to generate sales and enquiries.